Illini Season (Near) Recap
March 4, 2021
To those of you who may not know me, I am currently a sophomore at the University of Illinois. My brother, Ross, was in the same program and graduated in the Spring of 2020. Both my parents are UIUC graduates, as are my older cousin and my uncle. You could say my family bleeds orange and blue.
With that in mind, this season of college basketball has had me absolutely elated. The Illini are currently #4 in the AP Top 25 and just went into Ann Arbor and handed the #2 team in the nation a 23-point loss. Oh yeah, almost forgot to mention, you know Ayo Dosunmu. A top-2 favorite for national players of the year? HE DIDN'T PLAY!
Between this season and last season, I have seen many important victories that have ended some tough droughts. Let us look at some of these moments and see just what Illinois has been able to accomplish, starting with the Michigan beatdown.
March 2nd, 2021: #4 Illinois def. #2 Michigan 76-53, @ Michigan
#2 Michigan is the highest ranked road win ever for the Illini, overtaking an overtime win at #3 Kentucky in 1966 and a win on March 5th, 1989 at #3 Indiana, the Nick Anderson buzzer beater game. This win is also the 7th all-time top-2 win for the Illini and the first since the 2005 Final Four against Louisville. I was 4 years old at that point. Lucas Oil Stadium and AT&T Stadium were a few months away from their groundbreaking ceremonies, Revenge of the Sith was a month away from its release, and of course the Chicago White Sox were just starting their World Series campaign.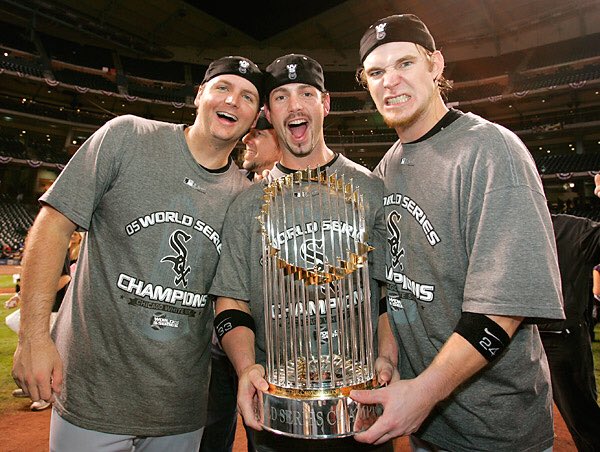 February 27th, 2021: #5 Illinois def. #23 Wisconsin 74-69, @ Wisconsin
This win marks the first time Illinois has beaten Wisconsin 3-straight times since 2005-06. This win also makes Illinois one of four teams in the last 20 years to have wins at Wisconsin in two straight seasons, and one of only two teams to accomplish this feat twice in that 20-year span. On the note of Wisconsin….
January 8th, 2020: Illinois def. Wisconsin 71-70, @ Wisconsin
This win broke a long streak of Illini losses to the Badgers. Wisconsin had won the last 15(!) straight contests against Illinois, including 8-straight wins at the Kohl Center. February 9th of 2010 was the last Illinois road win against Wisconsin before this victory. The Lakers were about to win a 2nd straight NBA title, LeBron James was a few months away from signing with the Miami Heat, the San Francisco Giants were about to start their trek towards the first of 3 World Series titles in 6 seasons, and the Blackhawks were on the way to also winning the first of 3 championships in 6 years while breaking a drought of their own.
February 2nd, 2021: #12 Illinois def. Indiana 75-71 OT, @ Indiana
While this was the 3rd straight win for Illinois against Indiana, the win snapped a 7-game losing streak in Bloomington, also dating back to 2010. This was also the game where fans learned that Big Ten referees are paid per whistle, with 54 total fouls called.
March 8th, 2020: #23 Illinois def. #18 Iowa, @ Illinois
On a sellout senior night at State Farm Center, the Illini snapped a 5-game losing streak to the Hawkeyes dating back to 2017. A heated game in a more recently heated rivalry gave Illinois its most wins since the 2012-13 season and its most Big Ten wins since the 2004-05 season. I got to work on the court as a camera grip for this game and was right in front of the game ending block by Kofi Cockburn.
Saturday at Ohio State
Illinois has a chance to close out the season avenging the earlier loss this season against the Buckeyes. The win would give Illinois its most Big Ten wins in consecutive seasons. They are currently tied with the 2004-05 season with 28 Big Ten wins in 2-straight seasons. Illinois is currently a projected 1 seed in the NCAA tournament. This would be the 4th time Illinois has been a 1 seed. As a lifelong fan and current student, I am excited for what the postseason will bring for the Illini!