A MSS SoxFest Review
January 28, 2020
Well SoxFest 2020 is in the books and goddamn, you Omega Moo's like to party! This is short version, as we will record a new podcast Wed and I will give all the juicy details on there!
As I spoke on before, it was a new venue, new format but honestly it was a very similar SoxFest. I basically sat this one out, I got ZERO, autographs at the festival mostly because I got 12 autos at what we call Sox Prom a.k.a. Pre SoxFest Season Ticket Holder Event. Which year after year is easily the best event ever.
I rolled into SoxFest on Friday about 4pm and holy shit…..lines to get in were fucking insane. Fridays were usually the light day, but going down to two days, well, that's over. From what I heard the staging to get into the event (the guys that line up early) was very similar. Wally $ was down there early and he did alright. Mr. Hand had the MVP pass which he made good use of and did well himself. I got in, place looked beautiful, but noticed a HUGE fucking problem. While the event was in a big place, the damn walkways were still only 10ft wide. And spillage out into them was a inevitable so they were cramped and hard to navigate especially with a huge backpack full of koozies and 108 goodies for the fans.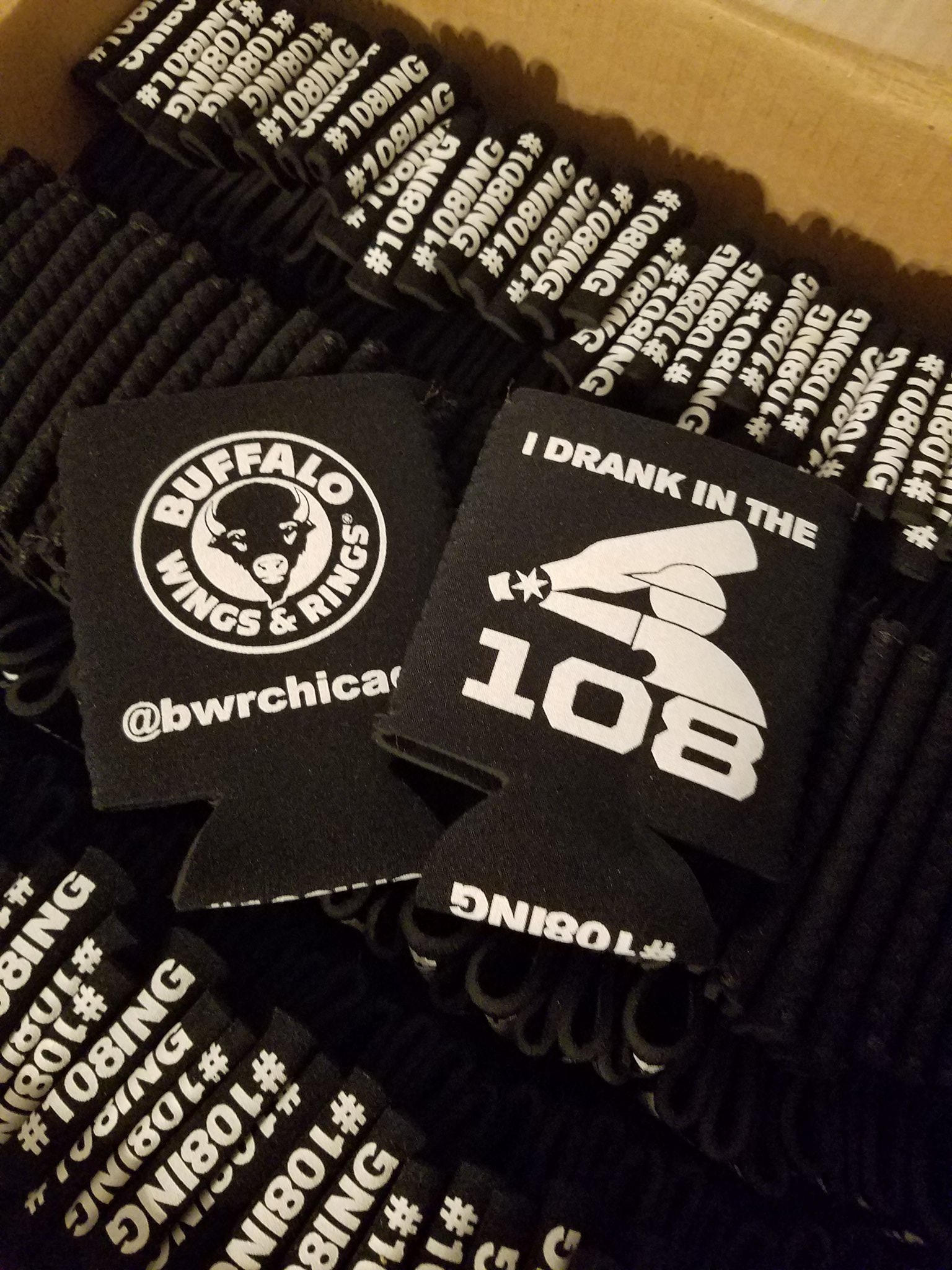 I went back to the Goose Island area to meet up with some folks and noticed they had made a Sox specific beer! Which is a great beer if you like golden ales, which I am guessing most Sox fans do. I drank about 7 of them as they just kept showing up
About 8pm I jetted out of there to head to the After Party at Reggies which was pretty dope all on it's own. What happens at the after party stays at the after party, but you can read our predictions, here, here and here! Enjoy!
I made it home about 2:30 am on Saturday after we shut THE FUCKING BAR DOWN. Something that if I was trying to do the SoxFesting I had done in years past I never would have done. Which, let me tell you folks, is pretty fucking intense. I didn't miss not having a huge bag of bobbleheads on me for 3 days trying to get them signed. I may have turned a page, who knows!
But I did get up at 7:30 and made it back to SoxFest to participate in the Breakfast With The Sox. It was one of the only ways you could get a bobblehead from SoxFest so it was really nice of Mr. Hand to give me his ticket. He had to be in line and it was billed as a "no autograph" event which I assure you it was.
The breakfast was continental fare but they ran out of bacon. Post breakfast they walked us behind the scenes to the event which was pretty dope! Met up with the boys, Wally was a mess. Pete was killing it per usual, and I did some laps around the room as you couldn't really walk into the Goose Island area as it was pretty full. Walked out with the boys and came back in to find this lovely lady…
Did a quick hello, she was asking folks to do quick interviews, which I did. Really a sweetheart and down to earth. Plus just tiny. We talked with their social media guy and whatnot, gave out koozies to all of them and it was great! I even got the Aussie to give an interview…….(he crushed it).
While all this madness is going on, a young fan spotted my shirt and gave that look that I usually get from the 108 fanbase. He walks over, says, "I like your shirt. I really like your blog!" I go from MSS to Dad and ask him what blog he is reading. He tells me that he doesn't have Twitter but found our stuff online and liked reading it. I am guessing he was reading one of Loaf's really basebally articles…hoping. So thanks for coming up man! Enjoy that Koozie next time you drink a pop.
After that I decided to walk over to the Goose Island area and crush beers with fans in an pretty much empty stomach with no bacon. It's wasn't the worst idea I have ever had. The chats were great and we all started dropping like flies cause we were crazy tired. Goodbyes were said and I ate a beef as I started getting very light headed. It was the right call, crashed the table with Manny and his fan, then had a great convo with Sam. Was fun.
I ain't gonna lie, after a few more laps and talking to everyone I could, I was pretty beat and ready to head home. I rolled out about 4pm cause LMSS found out it was New Year in China so we had to celebrate…by eating quesadillas.
Overall, the 2020 SoxFest was pretty damn similar to all the others. A few of the things that made going to SoxFest more fun were eliminated which caused a few issues, but it seemed like the regulars did just as good as years previous. I will write a blog about the changes I'd like to see too as well as discuss them on the podcast. Thanks for reading!
-MSS