A White Sox Garage Sale? White Sox Charities Gets It RIGHT.
May 12, 2022
Yeah, you read that right. The Chicago White Sox have regular GARAGE SALES. And it's just like what you'd expect for a garage sale. Junk and gems, all priced to move. People will tell you that (much like random garage sales) that they are hit and miss, which they are. I've been going since 2012 and there are years where I've cleaned up and others where I struggled to buy anything. So what do they sell?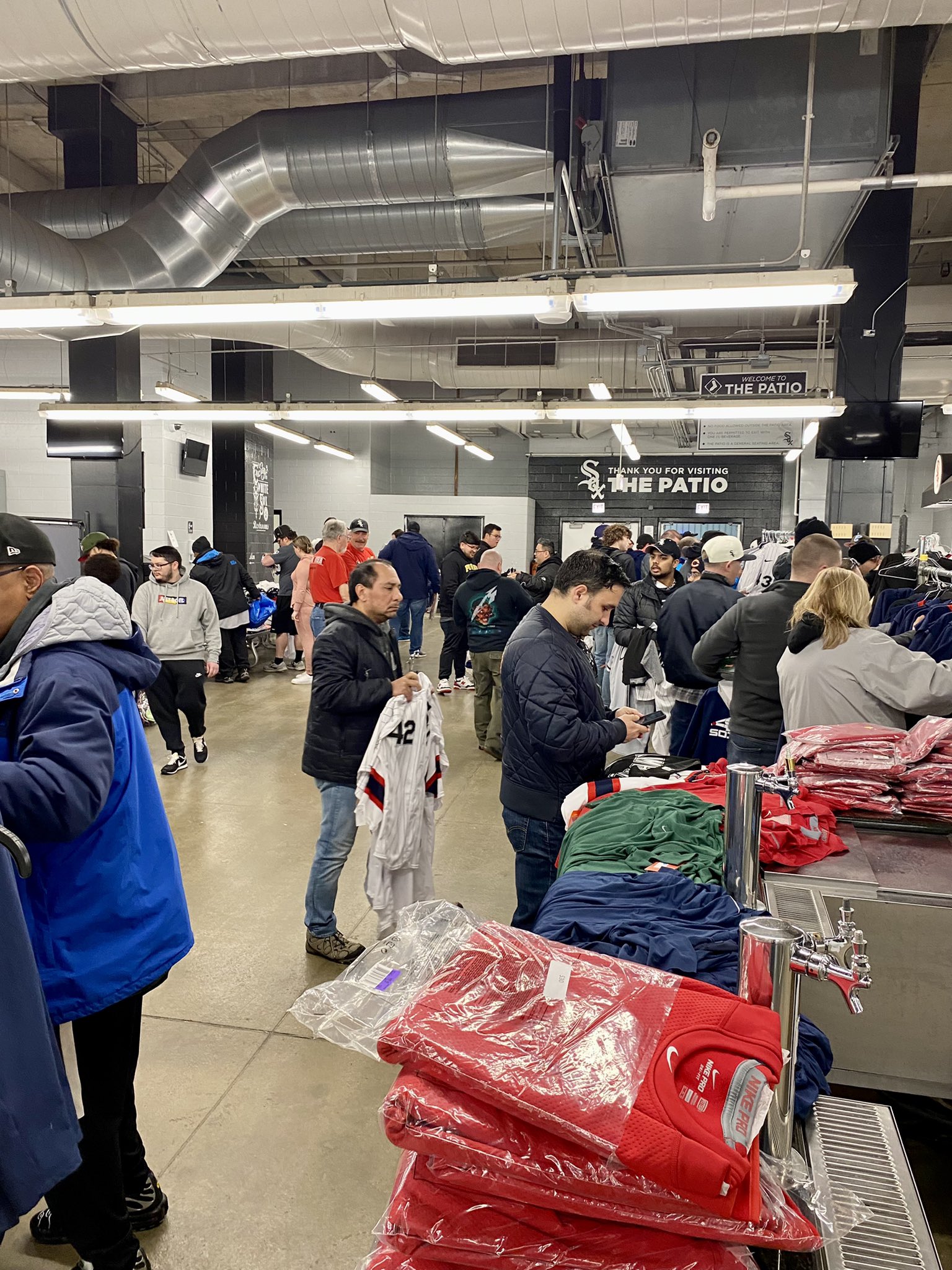 Think about all the things it takes to play the game of baseball. Bats. Balls. Jersey. Hat. Pants. Helmets. Shoes. Plus they will have a healthy amount of past giveaways. Think bobbleheads, shirts, hats plus limited stuff that was produced for special groups and special nights. Autographed stuff as well! If you had been looking for a Rick Renteria autographed 8 x 10, you were covered. But don't get it twisted, it's NOT only past managers that everyone hated until they got the new guy, among the former players there were Carlos Rodon autographed photos for $2. All authenticated by the MLB. But that's not all.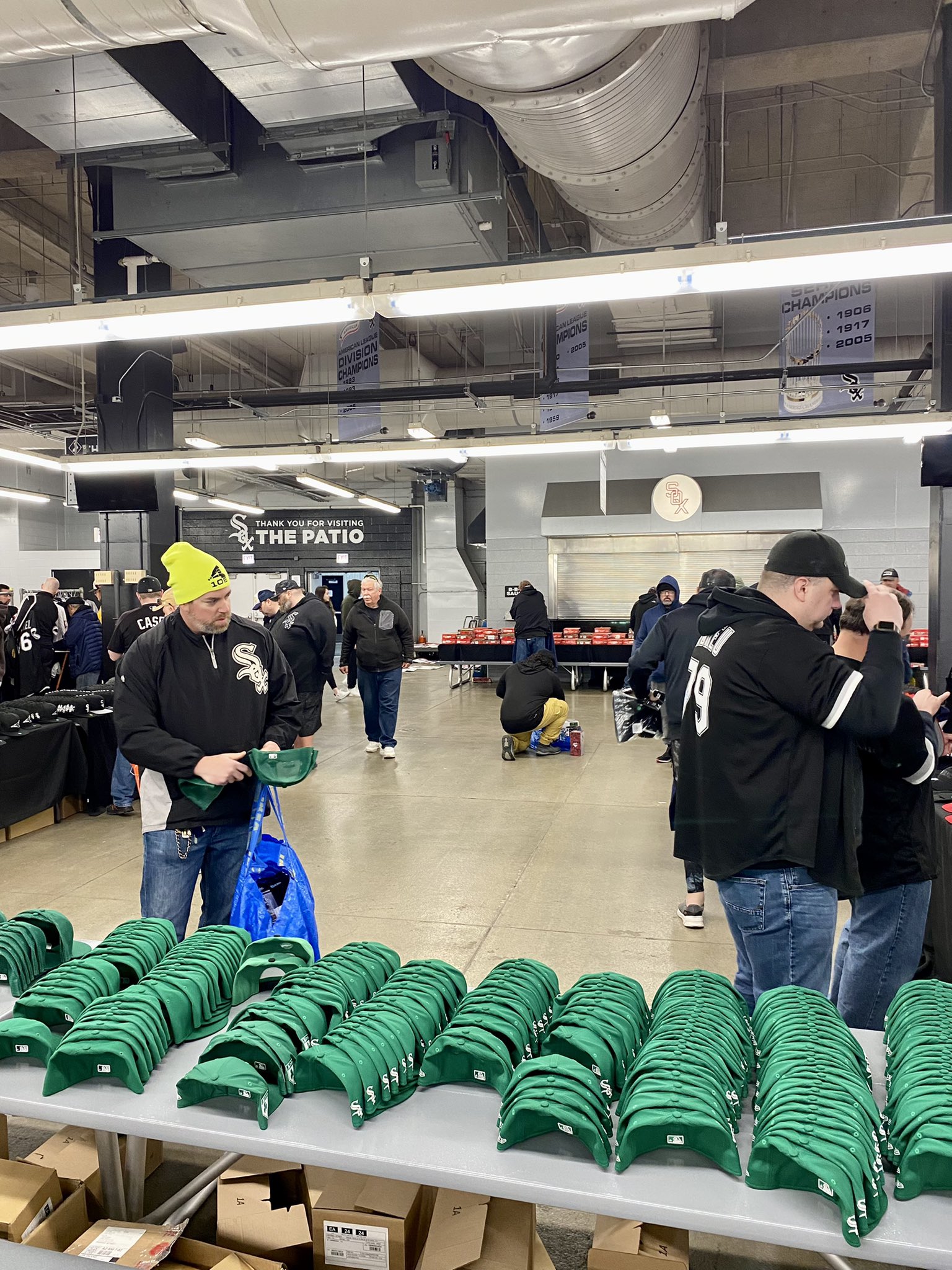 Autographed balls by the case. Light post banners. Flags that once flew over Sox Park. Anything and everything you can think of is usually available. Now, prices can vary but most items are priced to sell. The damn internet made it so much easier to sell the good good stuff, but you can find a gem here and there. Will a Jose Ruiz jersey cost the same as Jose Abreu? Absolutely not. But if you are looking for an authentic jersey in your size, you can get a former player or prospect for much less than it costs to buy one from Fanatics. Us big guys are kinda regulated to coaches (Don Cooper is in my collection) but if you are a XL and below, you are covered!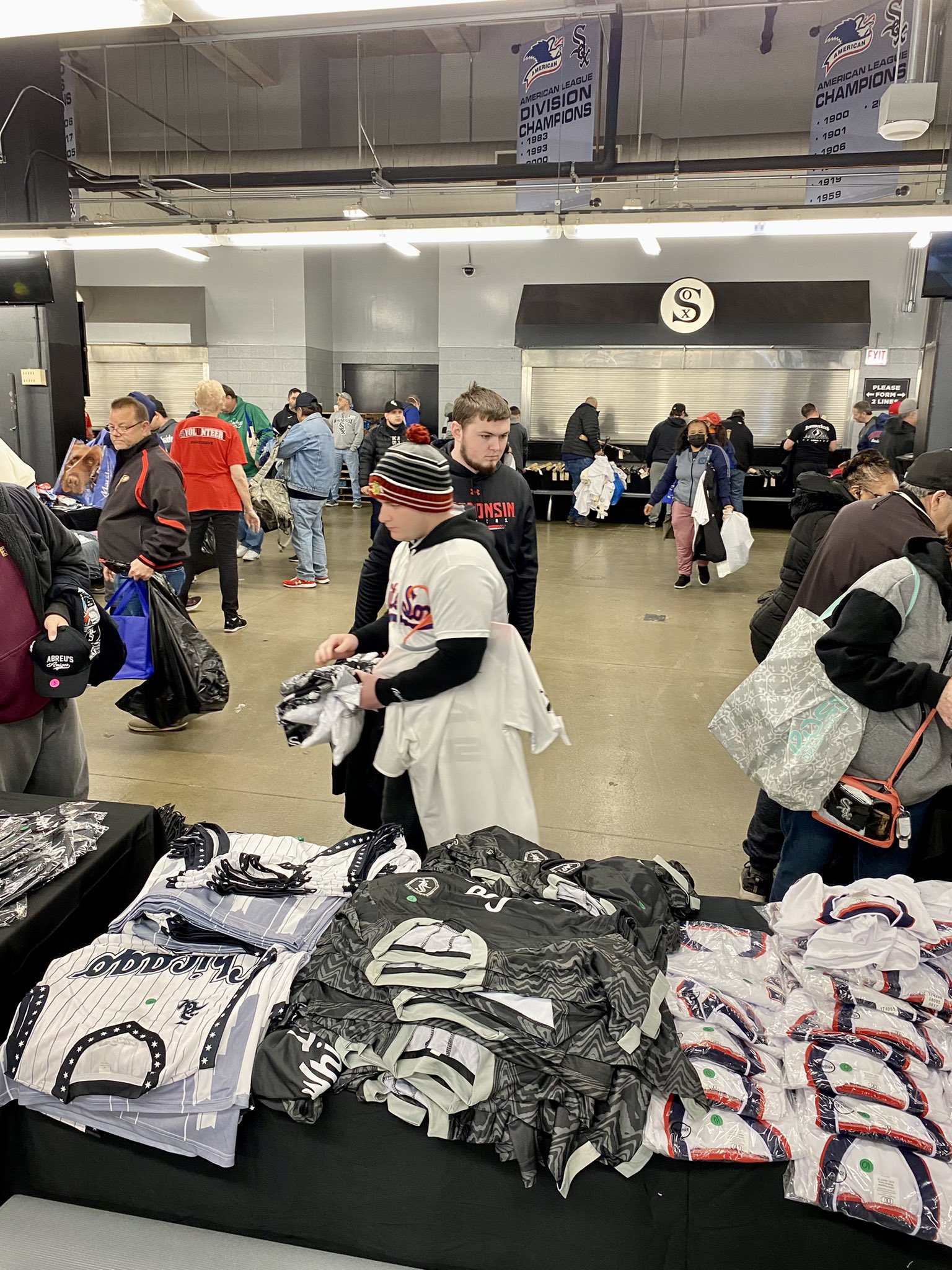 This past Saturday, White Sox Charities held the 1st Garage Sale of 2022. Along with Wally $, I attended with a bunch of regulars. Now, the sale begins at 10am, the lots opened at 7am, so what time should we get there? If you are a super fanatic, this years first arrival was well before 3am. We showed up about 5am and were among the first entrants into the sale. What do White Sox fans do for hours on end before the sale starts? Talk. Mostly talk about collections, past sales, what they are looking for, who they just graphed. Being there that early you have a interesting group of guys who have been getting there early for years. Everyone has a niche and a PLAN.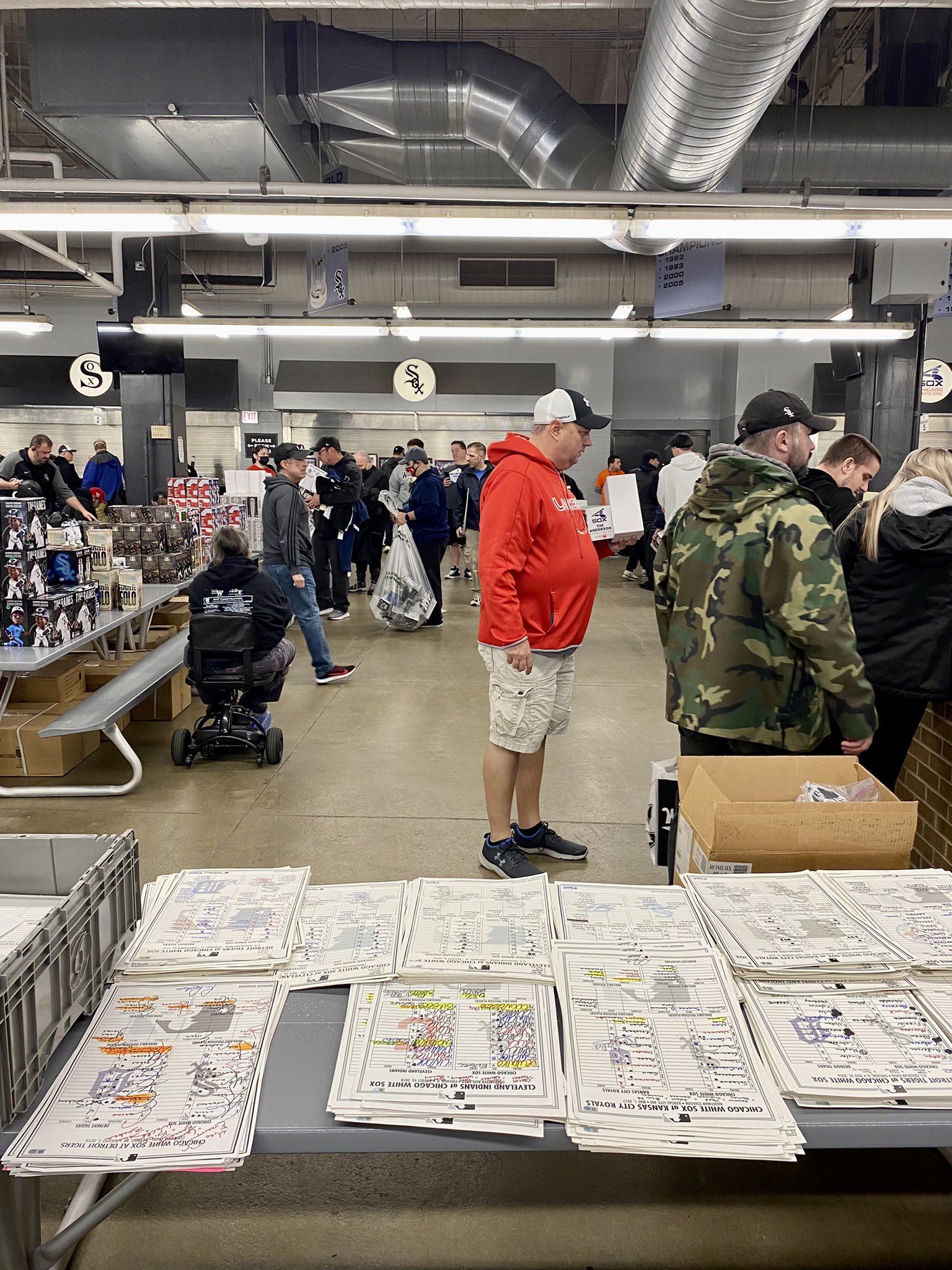 Rumors were flying about the Tim Anderson "Selfie" bobblehead that the Sox gave away to people who checked into 50 White Sox games during the 2019 season. The last TA Selfie just sold on Ebay for $470. That was enough to catch most people's interest, so it was the talk among the guys who collect bobbles. Sox Charities had teased it and got people pretty fired up. I had no less than 37 people contact me on Friday and Saturday morning asking me to get them one (or some). Guy posted on FB the night before that they would be limited to 1 per person. We were pretty sure that wasn't true, but it was as we'd find out.
Upon entry there was a stack of the TA Selfie, with a sign…
$50 each and 1 per person. Now, getting more than 1 would be good for a guy who does resale like myself. It'd be a great score to buy 25 of these, but White Sox Charities did it right. First, they made the price significant enough that a person buying to resell really had to make a decision on buying one. Secondly they limited them to 1 per person. That sucked for my buddies that couldn't make the sale, but was a gigantic win for any collector that showed up early. It was still a great price for a collector and I was happy to see many people get one.
Limiting like this also helps keep the value high IMO. People can't buy multiple and many people didn't have these. I like to think that many of them ended up in personal collections. And that's great. Other desirable bobbles were reasonably priced but weren't limited. That was other thing I noticed, the pricing seemed to be more in line with what a popular team would command. So much so, an item I bought was marked UP $5 from the previous sale. Ha. I was happy to get it. It also helped produce this –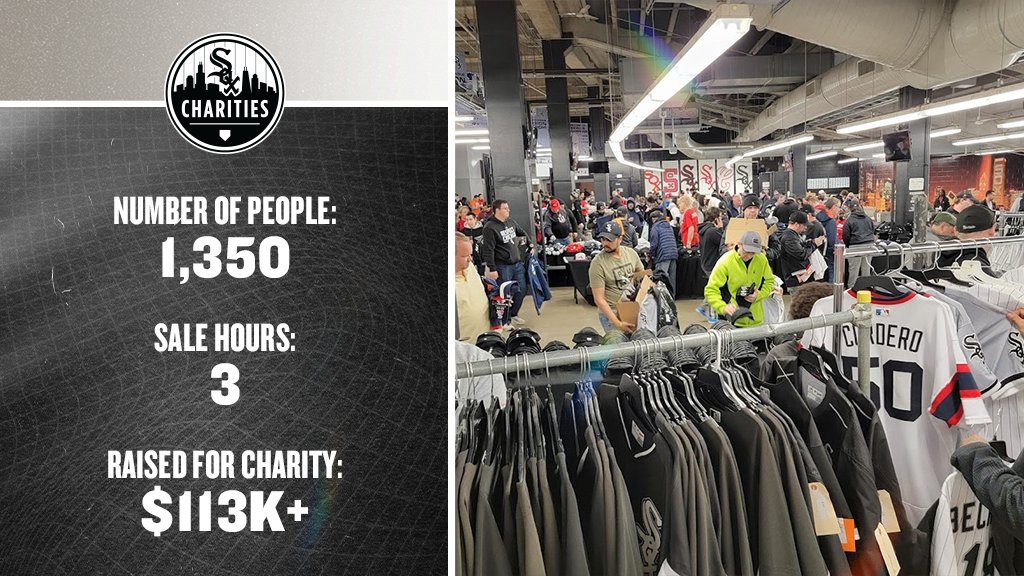 It was their best 1 day sale EVER. That's AWESOME and WE DID THAT. A big thank you to the WSC team including my friend Meg. You guys did it right and served both fans and collectors last Saturday. It was a fun sale and well liked by many! Look for them to have more sales this year and give them a follow on the Twitters here. And if you're interested to see what I bought, head over to our TikTok. Yeah, we TikTok'ing now.
-MSS
Check out my White Sox Bobblehead History playlist on Youtube: